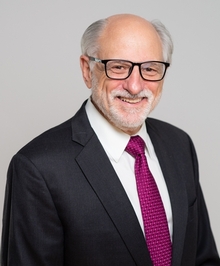 PRACTICES
Criminal Defense
Criminal Justice Reform Advocacy
EDUCATION
New York University School of Law, J.D., Honors in Criminal Defense Advocacy
New York University, B.A.,
Cum Laude, University Scholar
ADMISSIONS
New York
United States District Courts
– Southern, Eastern
and Northern Districts
of New York
United States Court of
Appeals for the
Second Circuit
Supreme Court of the United States
Pro hac vice admission in numerous state and federal jurisdictions.
Norman L. Reimer
Of Counsel
CONTACT INFORMATION

V-Card

Norman L. Reimer has devoted his career to the defense of the criminally accused at the trial, appellate and post-conviction levels and to criminal justice reform advocacy. He has participated in the trial and appeal of hundreds of cases in both state and federal jurisdictions, is a recognized and extensively published expert on all aspects of the criminal legal system, and he has taught trial advocacy both at the law school level and at countless continuing legal education venues. Norman has been a leader of the organized bar whose mission is to reform the policies and practices that have fueled mass incarceration and disparate impact.

His most noteworthy bar achievements include guiding a successful lawsuit in New York to ensure adequate resources for publicly appointed counsel for the accused, co-founding the John Adams Project in partnership with the American Civil Liberties Union to provide to attorneys trained in capital defense to represent the accused in the military commission proceedings at Guantanamo Bay, and leading a collaboration among several groups to establish Clemency Project 2014, which was one of the largest national pro bono projects ever undertaken by the legal profession and which secured the commutation of long federal prison sentences for 894 individuals, including more than 300 who were serving life sentences.

Norman continues to advocate for reforms that will restore humanity to the nation's criminal legal system, such as reining in overcriminalization, reducing excessive sentences, and exposing and reforming the trial penalty and coercive plea practices that have contributed significantly to systemic injustice and mass incarceration.

Norman brings a keen focus, sensitivity, and dedication to the representation of his clients. He approaches clients with a holistic view of their legal challenges and recognizes the vast potential for government overreach in the enforcement of criminal laws. At that same time his representation is guided by the recognition that no one's life should forever be defined by the human fallibility to which all are susceptible.
Prior Experience
Fair Trials, Global CEO
National Association of Criminal Defense Lawyers, Executive Director
Gould Reimer Walsh Goffin and Cohen, LLP, Partner
Gould & Reimer, Partner
New York Law School, Adjunct Professor of Law
Criminal Justice Act Panel for the United States District Court for the Southern District of New York, Criminal, Habeas and Capital Defense Panels
New York State Capital Defense Panel
Professional Associations and Memberships
New York County Lawyers' Association, President, Vice President and New York State Supreme Court, Appellate Division – First Department, Central Screening Committee for Assigned Counsel, Chair, Vice Chair, and Counsel
American Bar Association, House of Delegates
New York State Bar Association, House of Delegates, Nominating Committee
New York Criminal Bar Association, Director
AWARDS & MEMBERSHIPS
National Association of Criminal Defense Lawyers, Lifetime Achievement Award, Special Recognition for Clemency Work, Champion of Indigent Defense Award
Immigrant Defense Project, Recognition for Advancing Human Rights
New York State Association of Criminal Defense Lawyers, Gideon Award
New York State Defenders Association, Service of Justice Award