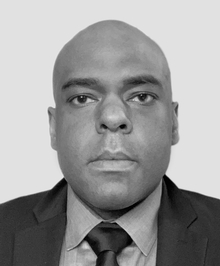 PRACTICES
Employment Law
EDUCATION
Harvard Law School (J.D.)
Stanford University (A.B.)
ADMISSIONS
Second Circuit
Southern District of New York
New York
CONTACT INFORMATION

V-Card
Yannick Grant focuses his practice on employment-related litigation. He has represented employees across a variety of industries, including law, finance, medicine, hospitality, sales, marketing, technology, media, the arts, education, and fashion.
Yannick's practice extends to matters concerning discrimination, harassment, whistleblowing, executive compensation, ERISA benefits, breach of contract, restrictive covenants, trade secrets, defamation, wage-and-hour violations, and other employment-related disputes. He also has represented clients in other civil rights matters. Yannick has represented clients in various settings, including before federal and state courts, in arbitrations and mediations, and before federal and state administrative agencies.
Yannick provides knowledgeable, strategic, and compassionate representation. He advocates forcefully on behalf of his clients' interests while remaining forthright and providing the information they need to make informed decisions about how to assess and approach their disputes.
Yannick has seen first-hand the profound impacts that the loss of one's livelihood can have on security and well-being. In his work, he aims to help his clients tackle these struggles with greater resolve and strength. Before joining the firm, Yannick served as a judicial law clerk to the Honorable Analisa Torres of the United States District Court for the Southern District of New York.
Representative Experience:
Represented former Chief Marketing Officer in equal pay, discrimination, and retaliation dispute resulting in amicable settlement.
Represented former medical resident in discrimination, retaliation, and breach of contract dispute resulting in amicable settlement.
Represented attorney in discrimination dispute resulting in amicable settlement.
Obtained favorable pre-trial judgment for several former newspaper delivery workers in an interpleader action concerning disputed funds governed under ERISA.
Represented attorney in equal pay, discrimination, and breach of contract dispute resulting in amicable settlement.
Successfully resolved several disputes for whistleblowers, including those asserting claims under the Sarbanes-Oxley Act.
Successfully resolved other discrimination, harassment, retaliation, equal pay, and contract disputes, both before and after commencement of litigation, resulting in amicable resolutions.
Represented criminal defendant in appeal leading to vacatur of conviction.
Represented prisoner in successful pro bono appeal leading to vacatur of decision dismissing prisoner's Eight Amendment claims.